Welcome to Hotel Santa Caterina in Siena
A stately building with traditional hospitality
Hotel adjacent to Porta Romana, entrance to Siena's historic centre, a few minutes' walk from Piazza del Campo.
"I believe that the quality of a hotel also comes from the courtesy of the people who work there, and it's satisfying to hear our Guests say that apart from the panoramic garden where we serve breakfast in summer, and the private parking, among the other things they most appreciated was the staff. The holidays you never forget are the ones where you're pampered, and where small gestures count more than many promises."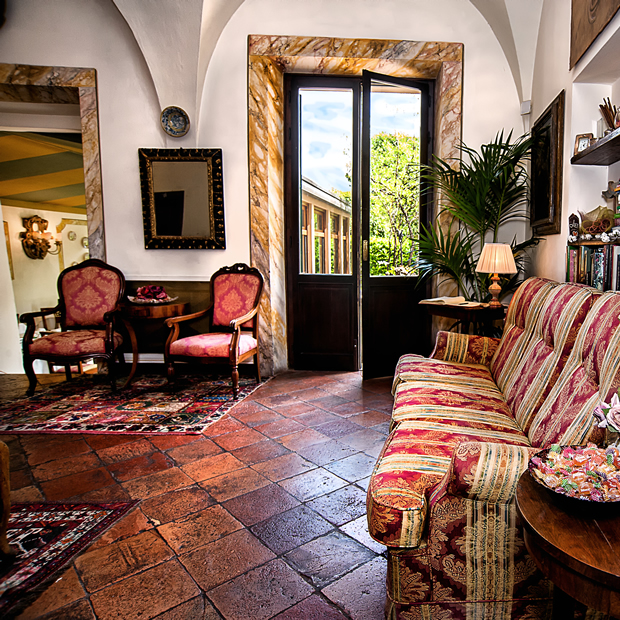 For our Guests
Hotel Santa Caterina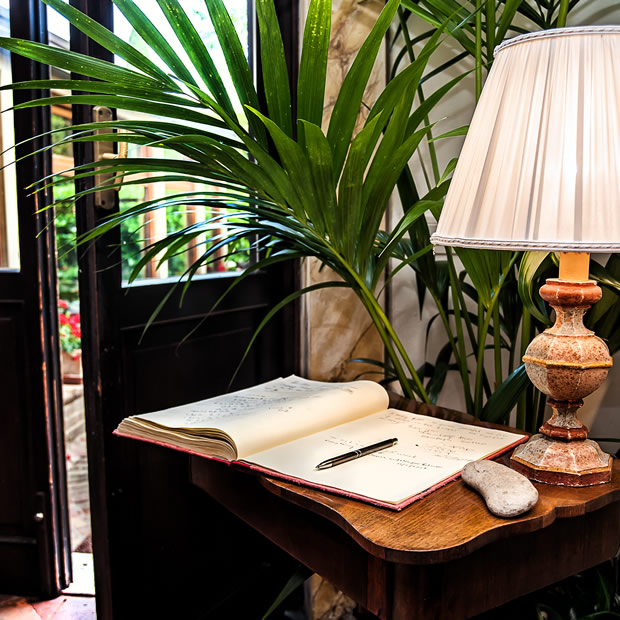 Attentive and helpful staff and convenient parking near the centre, to make your holiday or business trip to Siena simpler and more enjoyable.
Rooms a few minutes from Piazza del Campo, many with views of the Tuscan countryside, and numerous services to give you a comfortable stay in Siena.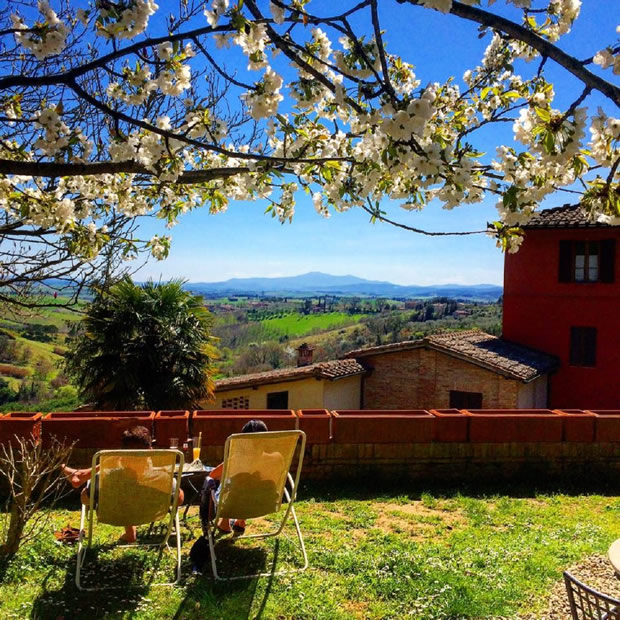 There's nothing more pleasant than having breakfast accompanied by chirping birds and admiring the sinuous profiles of the Tuscan hills, before setting out to discover cities and museums.
Packages and discounts for your trip to Siena
Discounts & Offers
We pamper you even before your arrival
The advantages of Hotel Santa Caterina
A few minutes from Piazza del Campo
Rooms in Siena
22 rooms with WiFi
in an elegant small hotel in Siena
We have different types of rooms, many with panoramic views over the valley and the Sienese hills, all with WiFi access, air conditioning, satellite TV, bath or shower, hairdryer and mini-bar. We have chosen to furnish the rooms in an elegant style that speaks to our guests of this villa's 19th-century origins, while benefiting from comforts tailored to the needs of today's travellers.
Our staff are always available to enhance your experience.
"Great location, lovely view, clean and comfortable room, secure parking. But most of all the friendly and helpful staff, for whom nothing was too much trouble. Thank you - we'll be back!"
"Staff was very friendly, bedrooms were nice, great view"
"We took a weekend in Siena, spent two nights and long mornings in this hotel. The place was peaceful, perfectly clean and cosy. Loved friendly and available personnel and more than anything, enjoyed the morning coffee in their beautiful garden with a view"
"A beautiful hotel with brilliant views of the tuscany region. The staff were incredibly helpful and friendly, particularly Lucho. The breakfast was excellent and all you can eat. Parking is convenient and very safe which was ideal for us."
"Really friendly staff; beautiful outdoor setting for breakfast; convenient location to access Siena town centre."
"Spacious room, lovely bed and bathroom, superb breakfast and friendly staff. Strong WiFi. Views sensational. Extremely good price. No1 hotel I've ever stayed."
"Great location, fantastic terrace, very good breakfast. Rooms have two double glazing throughout, which ensures a full soundproof sleep. Fully recommended, will be back."
"Very pleasant staff, fancy hotel, nice breakfast, great location, access to transportation and verrry reasonable priced!"
"Lucio in reception was extremely friendly and helpful. Could not do enough for us. Lucio was efficient, professional and exceptional at his job and he made our stay an extremely pleasant experience"
"Staff were great and very accommodating. Breakfast was lovely and the view from the garden was increible. Rooms were spacious and clean. 10 minutes walk through the lovely streets to the centre. Great location"